Shop For OTR Tires By Application
From premium radial to economic bias tires, we have an OTR tire option for any budget.

OTR Tire Categories
Loader Tires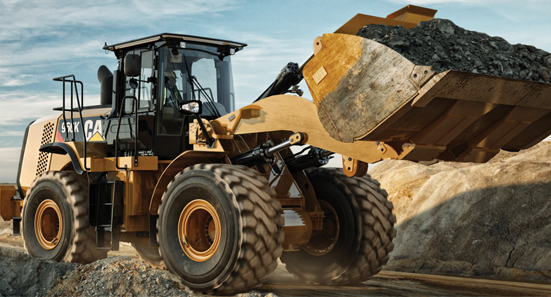 Selecting to correct tread pattern for your loader application is critical.
Pavement and hard-packed surfaces?
Loose dirt or broken rock surfaces?
Snow?
As we purchase directly from all the major manufacturers, we can offer the best tire for your application and budget.
Rock Trucks / Articulated Dump Truck Tires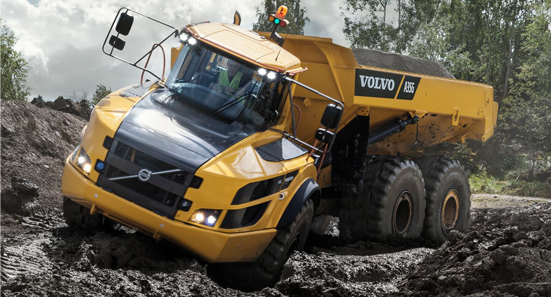 OTR tires designed for Rock Trucks and Articulated Dump Trucks are used at construction, mining and other sites with no roads. These special need tires must be durable and heat tolerant for long-term use.
Off-the-road tires offer substantial support for machinery used at various civil engineering sites, including ultra-large dump trucks, earth and gravel at mining and dam construction sites, bulldozers for earth removal and graders for road construction and snow removal.
Our Tires:
Deliver premium damage protection and durability
Provide control and perfect grip on sand, rock, gravel or soil
Low rolling resistance to keep machine fuel consumption low
---
Container Handler / Port Tires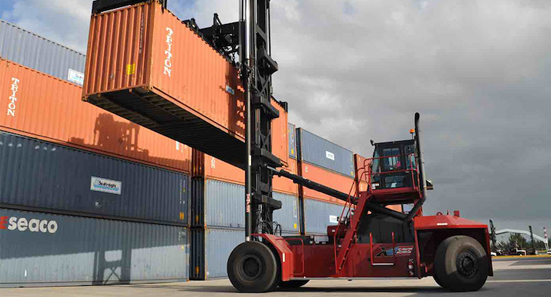 Pneumatic Container Handler tires for heavy forklift trucks, reach stackers, empty container handlers & top loader and heavy load transport vehicles.
Benefits:
Deep tread heavy duty radial construction for container handler applications
Strong resistance to puncture and sidewall damage
Features extra-long life, thanks to a unique tread compound and smooth wear due to optimized contact pressure
Industrial Application compound and construction
Wheeled Excavator Tires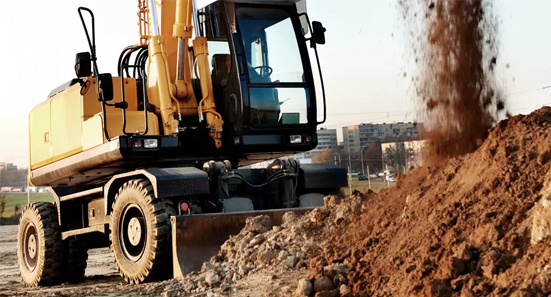 Specially engineered, our Wheeled Excavator Tires are well suited for both on and off-road use. Many feature a non-directional tread pattern that reduces road noise. Asymmetrical lug tread pattern provides outstanding traction, and road stability. Heat resistant rubber compound reduces tire damage and downtime.
Off-Road Applications:
Large footprint and square shoulders for good adherence and even wear
Aggressive, non-directional tread design for longer tire life
Road Applications:
Large footprint and square shoulders for precise handling and reduced road noise
Reinforced sidewalls for longer tire life and increased resistance to sidewall damage
---
Tire Options To Fit All Applications & Budgets
To meet our customers' tire requirements we partner directly with many well know industrial tire manufacturers. This gives us one of the largest selections of industrial tires available.
Selecting the right tire can improve equipment performance, operator productivity and reduce equipment downtime. Let our tire experts assist you with the best tire for your needs and budget.
Buy on-line or call 877-895-1118
Not sure what size you need? Talk with a knowledgeable industrial tire and track specialist.
We ship warehouse direct to your business throughout Canada and the USA.